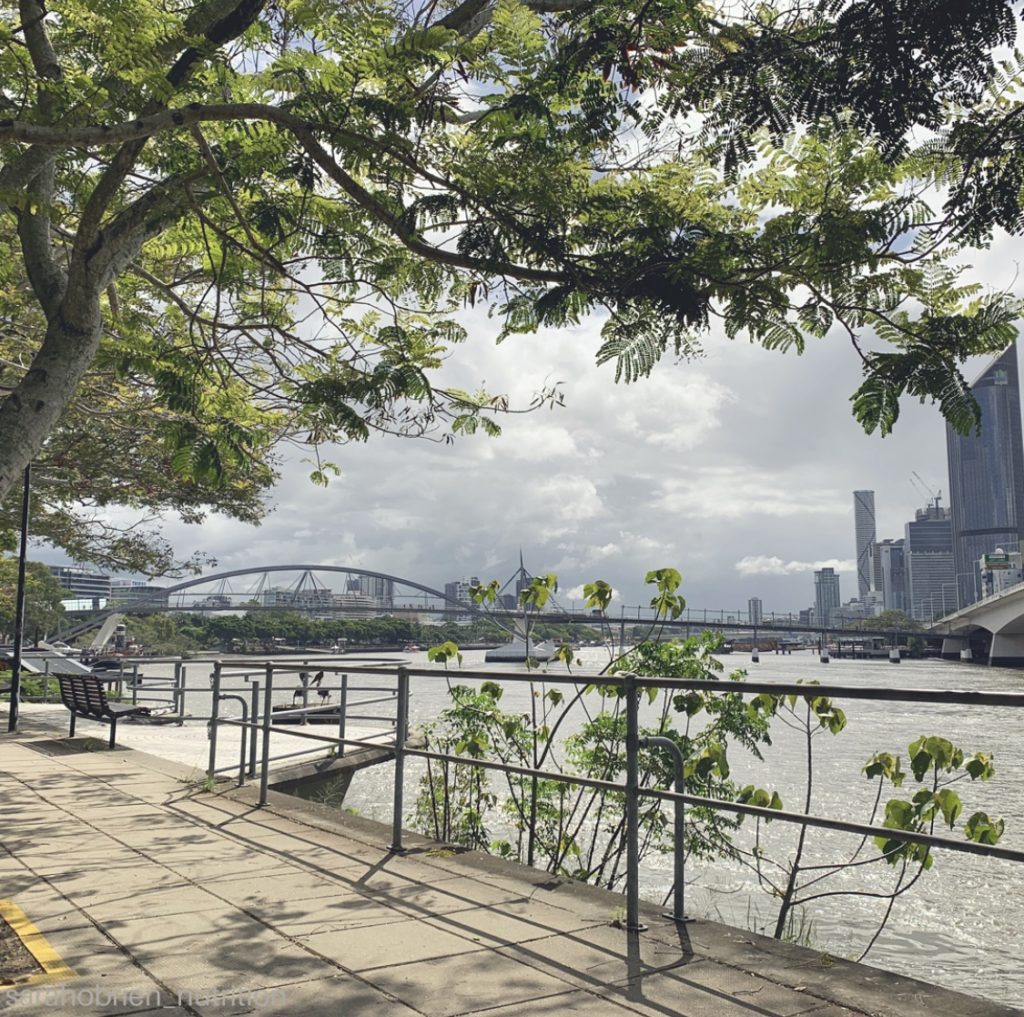 As a holistic nutritionist, I consider lifestyle factors along with food and nutrition when working with a client to identify and work towards their goals, particularly when those goals center around mental health.
It was from this perspective that I enjoyed reading about a recent study looking at the stress reduction benefits spending time in nature can have…
It is known that health and well-being benefit from time in nature, however from a stress reduction/mental health point of view, specific prescriptive parameters such as what kind of exposure, how long or how often is effective are less well known.
To this end, over an 8 week period, Hunter et al (2019) looked at the effect the duration of a nature experience had in regards to stress reduction. This was measured by two salivary bio-markers of physiological stress; cortisol; our primary stress hormone, and amylase; an enzyme responsive to both psychological and physical stressors which is produced by our digestive system. The daily diurnal patterns of these two bio-markers (cortisol lowering throughout the day and amylase rising throughout the day), were taken into account when assessing the gathered data.
Urban dwelling study participants were asked to have a nature experience, defined as; "anywhere outside that, in the opinion of the participant, included a sufficiency of natural elements to feel like a nature interaction" at least 3 times per week on days of their choosing and at a location of their choosing for at least 10 minutes or more. Participants were to either sit or walk, or do both and were able to adjust the duration, time of day and location to fit in with their individual daily circumstances.
A reduction in stress was indicated by both cortisol and amylase data following a nature experience, however it is the cortisol results which have been used to determine the overall conclusion of 20+ minutes duration for a nature experience given that the results show it to be a more robust bio-marker for these types of studies;
A significant reduction in cortisol was shown after 20 minutes – in fact, it was identified that stress relief was gained most efficiently between 21 and 30 minutes, thereafter benefits were still seen, but at a decreased rate.
A drop in amylase also occurred. Interestingly, this was only for the participants who were the least active during their nature experiences; those who chose to sit, or sit and also do some walking – there was no such activity type influence observed with cortisol response – ie; it's results showed for both higher and lower exertion types.
The flexible nature of this behavior- based study helps it to be easily applied to everyday lives, and whilst reading the article, I found myself thinking how fantastic it is that by getting outside for just 20 minutes, we can assist with reducing stress in a tangible and measurable way – here is an achievable, indeed, enjoyable activity that can fit into a routine quite easily – something that I absolutely love – a proven, 'back to basics' intervention that can play a valuable part in overall health and well-being.

There are many options for this kind of experience to become routine, and personally I like that it is accessible to all of us, no matter where we are…everybody experience's varying degrees of stress from time to time, and being able to add this kind of activity to your toolkit to assist you in managing it your way is a wonderful thing.
If you feel open to sharing, let me know your thoughts in the comments below…
How does the idea of this kind of a nature experience resonate with you?
Do you feel that spending 20 – 30 minutes in this way 3 times per week would benefit you from a stress reduction perspective?
How do would you/do you incorporate this type of experience into your days/weeks?
What other tools do you use to reduce stress? Do you have a go-to activity that just seems to work for you?
If you are unsure how to begin incorporating a dedicated nature experience, think about what you currently do when you are stressed or are taking some time out from your day – could you slow it down a bit and head outside for a sit in the park or the backyard, or perhaps get out for a walk at lunchtime? Have a chat with friends, family and/or colleagues for some other ideas – perhaps you could share the nature experience some days?
I'd also love to help you with this part of your journey and will be available again for one on one nutrition consultations in a couple of months following my return from maternity leave. X
Reference:
Hunter M.R, Gillespie B.W, Che, S.Y (2019), Urban Nature Experiences Reduce Stress in the Context of Daily Life Based on Salivary Biomarkers, Frontiers in Psychology, Vol. 10, pp. 1-16, https://www.frontiersin.org/articles/10.3389/fpsyg.2019.00722/full